Your Financial Advisor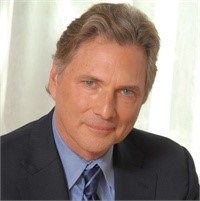 Stephen F Lovell takes a deep personal interest in helping clients preserve their lifestyle while also assisting with their legacy, having personally known what it means to "lose the legacy." Lovell's grandfather built a clothing manufacturing business in the 1920. His first summer job after high school was in the family's main factory. Even then, the business—and the family's legacy—had shrunk to insignifcance because of bad business decisions and poor family management.
Now he provides to others what his family missed out on: proactive planning so families can enjoy their wealth now, and at the same time take those necessary estate planning steps to avoid excess taxes, costly planning mistakes, and possible family strife when wealth transfers to the next generation.
Meet Stephen
As an Accredited Investment Fiduciary (AIF®) Lovell is required to act solely in the interests of and with undivided loyalty to his clients. Starting out with large corporate financial organizations, Lovell was motivated to start his own independent practice in 2003 to provide truly objective and comprehensive advice in the interest of his clients.
Recognized Professional In Retirement Planning
Lovell is experienced at his craft and has been recognized as such by the media, consumer organizations, and associations in the financial services industry. He is a second-generation advisor, following in his father's footsteps. He has 12 professional credentials, and since 1990 has been helping Bay Area residents pursue their financial goals. His area of focus is retirement planning and he has received national media recognition for his specialized expertise in this critical area.
To request a consultation with Stephen F. Lovell, call 925-932-7082 or email us today.
Ready learn more about what we do at Lovell Wealth Management, and how we can help build, protect and preserve your legacy? Click here.