About Lovell Wealth Management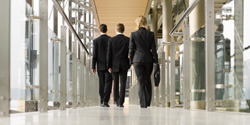 Lovell Wealth Management was founded with the mission of providing Bay Area residents with independent, comprehensive financial planning to help them enjoy their wealth during their lifetimes while also preserving their heritage for future generations.

Comprehensive Planning
Bringing together all areas of your financial life, from wealth management and retirement planning to tax and estate planning services, we have extensive and specific knowledge in all areas of financial planning to help our clients enjoy their lifestyle today and maximize their legacy for generations to come. As an independent wealth planning firm, we are able to provide objective financial advice and investment recommendations with a broad market perspective.
Preserve Your Lifestyle Today, Address Your Legacy Tomorrow
By planning today, individuals can determine how they will be remembered tomorrow. Both wealth and personal values can be passed to the next generation through timely legacy planning that is thorough, specific, and objective. In this way individuals and their families ensure that their estate transfers prudently and quickly, while minimizing family disputes, settlement costs, and taxes.
Click here to learn more about our founder, Stephen F. Lovell or contact us to request a consultation.